The 2021 Idaho Legislative Session has kept Idaho Organization of Resource Councils members busy fighting a flurry of harmful bills. Two such bills, SB1110 and HB239, passed both chambers and were signed into law by Governor Little. Below are IORC's statements on these new laws.
Idaho Organization of Resource Councils (IORC) is deeply disappointed in Governor Little's decision to sign Senate Bill 1110 into law. This legislation is clearly a retaliatory measure in response to Idahoans who voted to expand Medicaid in 2019—a ballot initiative that was needed after the Idaho Legislature failed to pass legislation that would allow more Idahoans to access necessary healthcare services. Medicaid expansion is the only ballot initiative to be passed in Idaho in the last 18 years. Prior to that, citizen initiatives led to good legislation establishing the Fish and Game Commission, requiring disclosure of campaign contributions, and lowering property taxes.
Senate Bill 1110 requires petitions to obtain signatures of at least 6% of eligible voters in all 35 voting districts in Idaho in order to qualify to be added to the ballot. This is a change from the previous requirement to obtain the same percentage of signatures in only 18 of the 35 districts. Requiring petition campaigns to meet these nearly impossible thresholds takes even more power from Idahoans and opens the door for out-of-state special interests to more easily interfere with the voices of Idaho voters. The Idaho Constitution states "the people reserve to themselves the power to propose laws, and enact the same at the polls independent of the legislature" (ID Const. Article III, § 1). Any attempts to limit this right are done so by circumventing the constitutional amendment process and put Idaho at unnecessary risk of costly litigation.
IORC stands behind the team at Reclaim Idaho who are pursuing both litigious and ballot initiative measures to fight back against this unconstitutional law. You can learn more about their efforts at reclaimidaho.org.
Statement on HB 239: Phosphogypsum
Phospohgypsum Stack ("gypstack") and wastewater at the Simplot Don Plant near Pocatello, Idaho.
Idaho Organization of Resource Councils (IORC) has strong and urgent concerns regarding Governor Little's decision to sign House Bill 239 into law. This piece of legislation was designed by and for industries that care more about profit than protecting the environment and communities in which they operate.
Written by the Idaho Mining Association and sponsored by Rep. Marc Gibbs (R-Grace) and Sen. Mark Harris (R- Soda Springs), HB239 repeals a law passed in 2020 that implemented standards for phosphogypsum disposal areas and required the Idaho Department of Environmental Quality to set environmental and public health standards. Phosphogypsum disposal areas, also known as "gypstacks", are mountains of toxic waste products and wastewater ponds created by processing phosphate ore into the phosphoric acid used to make fertilizer.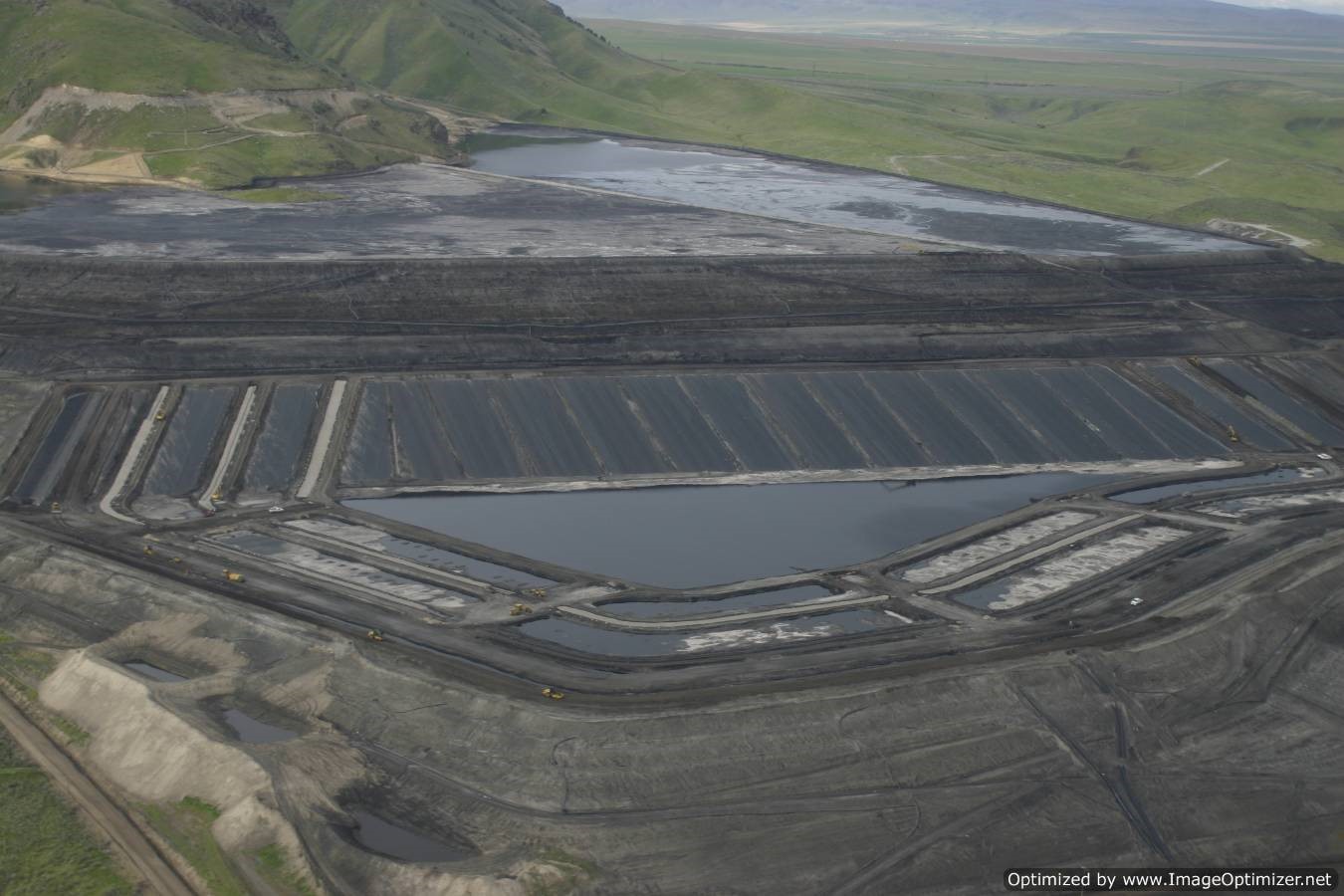 Phosphogypsum stacks have recently been highlighted in national news as the state of Florida continues to deal with the environmental impact of a breach at a wastewater pond that leaked the radioactive material into Tampa Bay. Florida Governor Ron DeSantis declared a state of emergency while the Idaho Legislature pursued legislation to deregulate the storage of this toxic waste here at home. In Idaho, phosphogypsum processing can be found at the Itafos Conda plant near Soda Springs and at the Simplot Don Plant near Pocatello. Phosphogypsum and process wastewater contains carcinogens, heavy metals, and radionuclides that are leachable and have been released into groundwater and surface water from the Don Plant at the Eastern Michaud Flats Superfund Site. Additionally, radionuclides and toxic heavy metals can be spread through the air through dust events.
The willingness of Idaho lawmakers to put profits over public health has been seen over and over again during the 2021 Legislative Session. To put it simply, it's as alarming as it is disheartening. IORC stands in solidarity with our local chapter, the Portneuf Resource Council, firmly opposed to this new law and encourages our supporters to continue speaking to their elected officials about the importance of protecting our water supply for today and years to come.