Community organizers talk to a lot of people. That is the nature of direct one-on-one organizing. We have the privilege to hear a lot of what motivates people, what issues are important to them, and what worries them. The one thing on everyone's mind right now is the overwhelmingly hot and dry summer.
This summer the northwest was gripped by record-setting heat, extreme dry weather conditions, and wildfires. Meanwhile our policymakers are still slow to show the leadership Idaho's people deserve. It's time for us to come together and demand bold action to reduce carbon emissions to avoid the most devastating effects of climate change on Idaho's people and landscape.
Since its founding, IORC has worked on campaigns that affect our planet's climate, from ensuring Idaho's oil & gas industry is held accountable for its impacts, to supporting local, sustainable food systems. For years, our members and chapters advocated to get better protections in place before the oil & gas industry moved forward. While fossil fuel production in Idaho was stopped during much of 2020, it has since started again, a new well has been permitted, and a very important decision from the EPA on an oil & gas waste disposal well is expected soon. The Idaho Department of Lands (IDL) is proposing a critical piece of legislation to reform the state's regulatory program in 2023. It is important that we offer input on ways they can improve their oversight. You can contact IDL to offer your input on this legislation by visiting their website.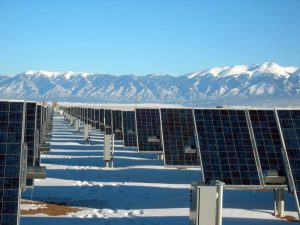 This pause gave us time to analyze our strategic goals to build our base of members and increase our diversity as an organization by creating a new mission-focused campaign that promotes equity, clean energy, and responsible natural resource stewardship. The IORC Board of Directors asked staff to move forward with creating a campaign to address the broader range of issues around energy and climate change. We are currently undertaking an issue assessment, organizing to build a powerful member-led team, and look forward to launching a strategic campaign. This assessment involves direct one-on-one organizing to build our power to win, create a member-led team to tackle these issues head on, and expand the scope of our energy-related work.
There are a couple of ways you can plug into that right now to help shape the future of climate and energy organizing in Idaho. First please reach out to lead organizer Doug Paddock (dpaddock@IORCinfo.org) to schedule a time for an organizing one-on-one.
Second, Idaho Power Company is starting a public study that will significantly impact the future development of distributed solar energy production in Idaho. This study will determine if Idaho has a fair and affordable net metering rate schedule for customers.
This October through November is a critical time to speak up for an electric grid that fosters energy independence, creation of green jobs and the public's best interests by growing solar! You can help by standing up for customer generated renewable energy. Be sure to take action by close-of-business on November 30.
Important Dates:
October 20th – Public workshop hosted by Idaho Power (virtual, 6pm). Link to recording.
October 26th – Public workshop hosted by PUC Staff (virtual, 6pm).
October 28th – Public hearing hosted by PUC (telephone 6 pm).
November 16th – Solar Comment Writing Workshop. Open to the public. Hosted by Idaho Conservation League and Sierra Club of Idaho.
November 30th – Final public written comments due.