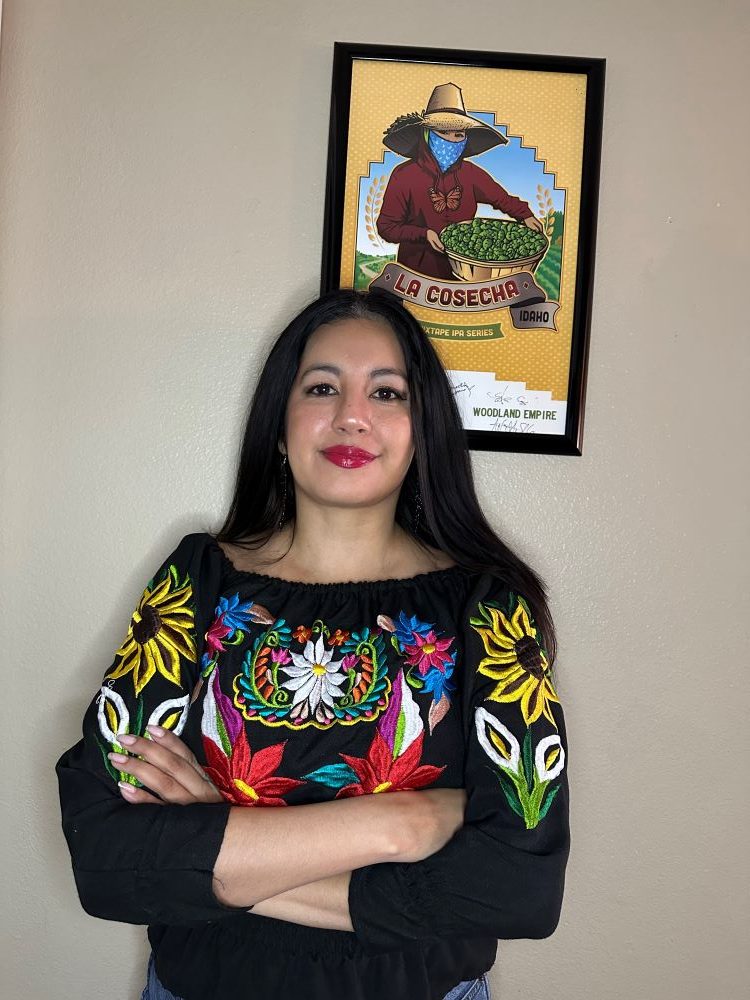 Irene Ruiz, Executive Director (She/Her)

Irene Ruiz is the daughter of Mexican Immigrants, she grew up in Hazelton, ID where she also worked in the fields with her family. She received her Master of Arts in Hispanic Studies at the University of Illinois at Chicago and her Bachelor of Arts in Spanish from Boise State University. Irene currently lives in Boise, ID.
Irene has been an activist for over 20 years. She currently works for the Idaho Organization of Resource Councils. She is a board member for the ACLU of Idaho the Stay at School Quinceñera program, and Indigenous Idaho Alliance. She is also a co-organizer of StoryFort at TreeFort where she helps tell stories of activism in Idaho. Irene also co-founded and organized a coalition of 11 non–profit organizations to support the Latinx, immigrant, and farm-working community called the Idaho Immigrant Resource Alliance that started in 2020 to support those communities during COVID-19 pandemic and issues arise.
Irene was recently selected as one of 28 women to be a part of the U.S. Grassroots Accelerator Program from the Women's Earth Alliance which will support her work on environmental justice while building alliances with other powerful leaders working to protect the environment.
Irene Ruiz es la organizadora bilingüe de la comunidad para IORC. Su meta es tener contacto con la comunidad Latina para incrementar la membresía y también identificar líderes para crear una base para latinos. Irene es hija de inmigrantes mexicanos. Ella creció en Hazelton, ID donde también trabajo en el campo con su familia. Recibió su maestría en la Universidad de Illinois en Chicago y su bachillerato en español en La Universidad Estatal de Boise. Irene vive en Boise, Id. Le gusta pasar el tiempo leyendo, ir de viajes, corriendo afuera y con su familia y amigos.