Visión 2C Resource Council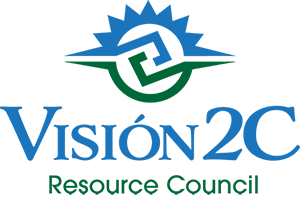 Vision: We strive for community driven social justice that is multi-generational, multicultural, and is representative of the people of Canyon County.
Mission: We are building and advocating for resilient, equitable, and sustainable communities through grassroots leadership.

Visión: Nos esforzamos para lograr la justicia social dirigida por la comunidad lo cual es multigeneracional, multicultural, y representativa de las personas en el condado de Canyon.
Misión: Estamos construyendo y abogando para comunidades resilientes, equitativas, y sostenibles a través del liderazgo de base.