Board of Directors
The IORC Board of Directors consists of four officers, up to two at-Large members, and up to two representatives for each local chapter. Officers and at-Large members are elected at the IORC annual meeting in the fall. Local chapter representatives are appointed by the local chapter members. The IORC Board is the governing body of IORC, deciding on the strategic direction of the organization, and approving IORC's annual budget.
---
Officers
Elaine Kazakoff, Chair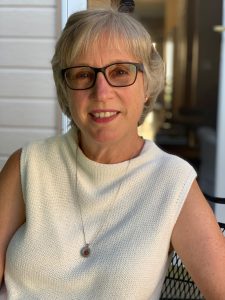 Elaine Kazakoff has lived in Boise, Idaho since 1980. She has raised two children here and has now lived here long enough to have seen many cycles of growth. Elaine attended Boise State University, and after graduation worked for Boise Cascade and then Hewlett-Packard. After retiring in 2012, Elaine turned her sights to volunteering with nonprofits. She was involved with the Treasure Valley Food Coalition for several years, making invaluable contacts in the local food scene during that time. It was from one of those contacts that Elainelearned about IORC. She believes that IORC, and its regional partner, the Western Organization of Resource Councils,  (WORC) bring a valuable skill set and tools to citizens of the Treasure Valley. Since 2016, Elaine has held various positions on the board and is currently the IORC board chair. She is gratified to be leading the board through such a strategically significant time and is grateful for the strong support of IORC Board and staff.
Marielena Vega, Vice Chair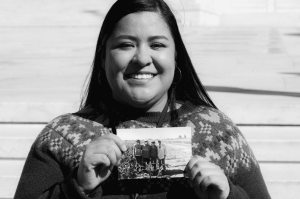 Marielena "Mari" Vega (she/her/ella) is the proud daughter of immigrant parents from Michoacán, Mexico. She was born and raised in Idaho along with four younger sisters who still reside in Idaho. Marielena is forever grateful to her parents for giving her the best childhood they could, and always uplifting her and her dreams. As a first generation immigrant child Marielena had a lot of obstacles and challenges to overcome; such as learning the English language, serving as a translator for her family, becoming a third parent, and supporting her family in any way possible and needed. These challenges and experiences led Marielena to finally shed that layer of shyness and conformity to finally free her inner voice and power. Today, Marielena is dedicated to bringing support to her communities and share her voice and stories to put a spotlight on the work that needs to be done to truly protect farmworkers everywhere. 
Marielena comes from a long line of people who have cultivated the land, loved the Earth, and protected it and those who care for it. Marielena's ancestors have owned and shared land in the area known as Mexico today. Her great-grandfather and other community leaders in Michoacán fought for their rights to those lands and established communal farmlands where families in Michoacán could continue to practice their farming methods and live off the land. That ejido still stands strong today. Marielena's commitment to environmental justice is something that truly stems off something more than personal interest.
Marielena is grateful to have learned and been brought into the community organizing space by Irene Ruiz and been invited to on-the-ground organizing efforts through support from Samantha Martinez Guerrero.
Carrie Seymour, Secretary
My name is Carrie Seymour. I teach at Boise State University and have owned and co-operated a small u-pick family orchard in SW Idaho for over thirty years. I sit on the board, and currently serve as secretary, for the Idaho Organization of Resource Councils. I became involved with the organization due to my concern about the labor practices in my valley, specifically with Latinx farmworkers. I was the co-chair of the organizing committee for the Visión 2C chapter, and am proud of the work we have been doing for heat and smoke relief as well as our Covid response for the farmworker community. We are making a big difference and it has inspired other organizations and local politicians to pay more attention. It is also a relief to see that some of these issues are becoming more prominent nationally.
When I'm not working, I am generally in the mountains, hiking, camping, skiing, or just looking at the sky. 
Benjamin Trieu, Treasurer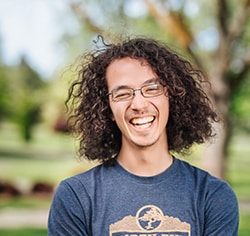 Growing up in Bloomington, MN I only saw suburbia for years. Nature and community were only concepts I'd occasionally be a tourist to, until the most fulfilling and connecting year of my life: the first season I spent on a farm. With new eyes, I started seeing both this beautiful web of ecology connecting all life, as well as a nefarious, manufactured exploitation that severed the connection from our land, our food, and each other. 
I'm a stubborn engineer, and couldn't let a monstrous problem like this continue to run rampant. I've spent years reading, discussing, and collaborating on understanding this issue and making moves to solve aspects of it. There's been a lot of farming, community organizing, and DIY experiments, including organizing a Sustainable Farming Film Festival, acting as a Board Member of the Boise Farmers Market, leading Boise Bicycle Farm Tours, and assisting running a victorious City Council Campaign. Most recently I co-founded the Treasure Valley Community Garden Cooperative, and am looking forward to what comes next! 
---
At-Large
Christina Stucker-Gassi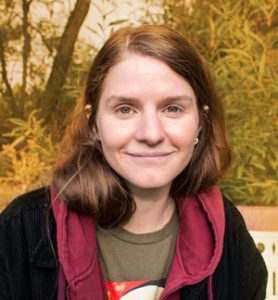 Ayisha "Christina" Stucker-Gassi started volunteering for NCAP in 2013. Christina studied agroecology in India at Bija Vidyapeeth after receiving a dual B.S. in Environmental Studies, Conservation Biology, and Political Economy from the College of Idaho in 2015. Christina is a certified WPS trainer, has served on the EPA Pesticide Program Dialogue Committee and is committed to continually supporting regulatory process advancements. She seeks out opportunities to co-create healthy long lasting relationships with people and the land. Christina serves on the board of directors of the Idaho Organization of Resource Councils, and formally for the National Sustainable Agriculture Coalition (NSAC). She enjoys slowing down, planting trees and shrubs, cooking with her family, and taking extended trips to her second home at the foothills of the Himalayas.
Linda Leeuwrik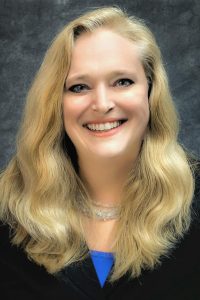 Linda Leeuwrik is serving her second term on the City Council for Pocatello, the city she has been proud to call home for seventeen years. Before Idaho, Linda lived in Pennsylvania, Georgia, and Virginia, where her family lives. She grew up overseas and has lived and traveled extensively in Australia, Southeast Asia, the Middle East, and Europe, giving her a deep respect for different peoples, cultures, and natural environments. She became a cultural and intellectual historian, with bachelor, master, and doctoral degrees from Virginia Tech, Georgia State University, and Bryn Mawr College. Her many years of professional and academic experience—as a humanities professor and scholar, an architectural and graphic designer and project manager, and a retail business manager and buyer—as well as her dedication to service, prepared her well to serve in elected office and to provide strong leadership, based on research, fairness, common sense, and empathy. Some of her primary goals for Pocatello are water protection, becoming a more walkable city, providing and maintaining first-class outdoor amenities, energy efficiency, and moving towards clean and renewable energy. Her commitment to service is exemplified by the numerous volunteer leadership positions she holds in community and nonprofit organizations, including Idaho Organization of Resource Councils, Boys & Girls Clubs of Southeast Idaho, Southeastern Idaho Community Action Agency, Family Services Alliance, Pocatello-Chubbuck Chamber of Commerce Legislative Council, Pocatello Elks Lodge, AAUW, Zonta, Phi Kappa Phi ISU, P.E.O., Rotary, and Bannock Transportation & Planning Organization. Linda is a freelance writer and editor and loves to spend any free time she has walking (her record is over 100 miles in a week) and reading (these days, usually audiobooks while walking).
Portneuf Resource Council Representatives
Vacant Seat
Vision 2C Resource Council Representatives
Vacant Seat
---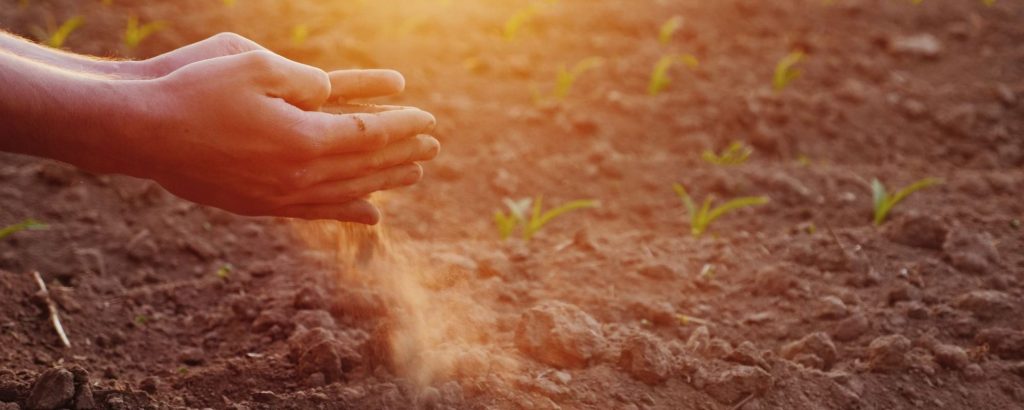 Yes! I want to support grassroots organizing to create lasting change in Idaho.